Ocean City, New Jersey, The Perfect Family Beach Town
When it comes to planning a family beach vacation, Ocean City, New Jersey stands out as an exceptional destination. Located along the picturesque Jersey Shore, Ocean City offers a charming and family-friendly atmosphere that sets it apart from other coastal towns. From its pristine beaches and exciting boardwalk to its range of recreational activities and welcoming community, there are numerous reasons why Ocean City, New Jersey is the perfect family beach town to vacation in.
Email us to see our full family portrait price list!
1. Family-Friendly Environment:
Ocean City has long been renowned as a family-friendly destination, attracting visitors from near and far. The town is committed to maintaining a wholesome and safe environment for families, making it an ideal choice for parents seeking a worry-free getaway. With its well-patrolled beaches, lifeguards, and strict regulations, families can enjoy a peaceful and secure beach experience.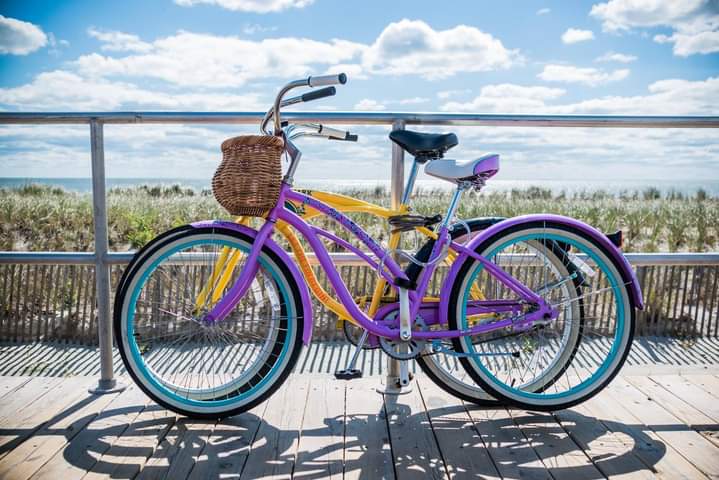 2. Pristine Beaches:
Ocean City boasts some of the most beautiful and well-maintained beaches on the East Coast. With eight miles of soft, white sand, families can bask in the sun, build sandcastles, and play beach games to their heart's content. The beach is clean and spacious, providing ample room for everyone to relax and enjoy the ocean breeze. The gentle slope of the shoreline makes it safe and suitable for children of all ages.
3. Exciting Boardwalk:
Ocean City's iconic boardwalk is a major draw for families. Stretching 2.5 miles along the coastline, it has many historic and loved shops. Visit Johnsons Popcorn, Shrivers Taffy, Manco and Manco Pizza and many others. From amusement rides and arcades to mini-golf and water parks, there is something for everyone. The boardwalk also hosts various events, concerts, and festivals throughout the year, adding to the vibrant atmosphere of the town.
4. Abundance of Activities:
Ocean City provides a wide array of activities to keep families engaged and entertained. Water sports enthusiasts can enjoy kayaking, paddle boarding, and surfing in the ocean, while fishing enthusiasts can embark on deep-sea fishing excursions. The town also offers opportunities for biking, hiking, and exploring nearby nature trails. Additionally, families can visit the Ocean City Historical Museum to learn about the town's rich heritage.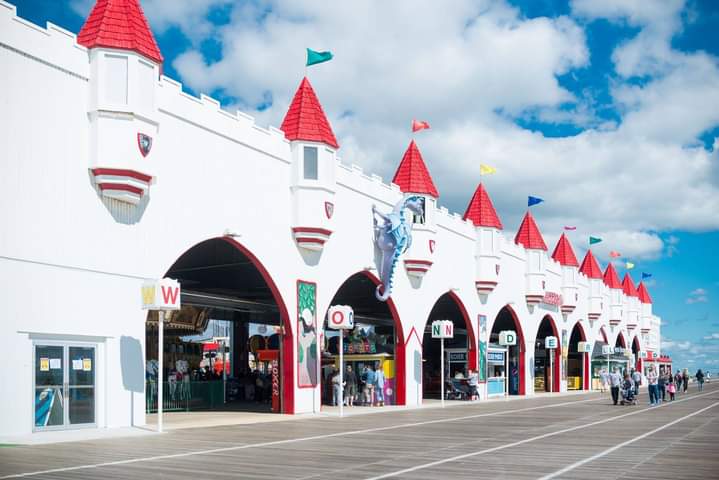 5. Family-Focused Events:
Ocean City understands the importance of creating memorable experiences for families. The town organizes a variety of family-focused events and festivals throughout the year. From the annual Night in Venice boat parade and the Baby Parade to weekly concerts on the beach and family movie nights, there is always something exciting happening in Ocean City.
6. Dining and Shopping:
Ocean City boasts a diverse culinary scene, offering a wide range of dining options to suit every palate. From beachside cafes and seafood restaurants to ice cream parlors and classic boardwalk treats, families can indulge in delicious meals and treats. The town is also home to numerous shops and boutiques, where visitors can browse for souvenirs and beach essentials.
7. Community Atmosphere:
One of the most endearing aspects of Ocean City is its warm and welcoming community. The town has a strong sense of community spirit, and visitors are often greeted with open arms. The friendly locals contribute to the family-friendly atmosphere, making families feel right at home during their vacation.
The Perfect Family Beach Town for a Vacation
Ocean City, New Jersey stands out as the best family beach town to vacation in for countless reasons. Its family-friendly environment, pristine beaches, exciting boardwalk, abundance of activities, family-focused events, dining and shopping options, and welcoming community make it a top choice for families seeking a memorable beach vacation. Ocean City truly embodies the essence of a perfect family getaway, promising endless fun, relaxation, and cherished memories for all.