Tips for a Family Photoshoot in Ocean City NJ
Ocean City, New Jersey is a picturesque location that offers beautiful sandy beaches and beautiful water, making it the perfect spot for family beach photography. Whether you are a professional photographer or just someone who loves to capture precious moments, Ocean City has a lot to offer in terms of stunning backdrops and breathtaking scenery. In this blog post, we will take a closer look at some tips for a family photoshoot in Ocean City, NJ.
If you are looking for a price list or would like some more information please email us. Thank you!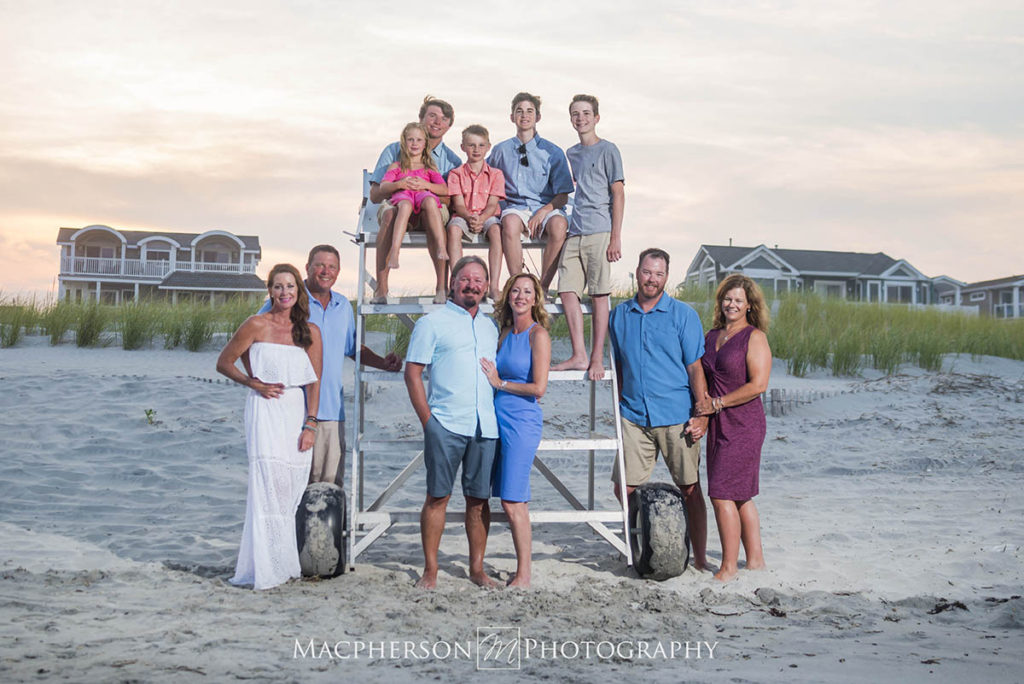 Tip #1: Timing is everything for a Family Photoshoot
The best time to take family beach photographs in Ocean City is during the golden hours – the hour after sunrise and the hour before sunset. During these hours, the light is softer and warmer, creating a beautiful glow that makes for stunning photographs. Plus, you'll avoid the harsh midday sun that can cast unflattering shadows and create overexposed images.
Tip #2: Choose the right location
Ocean City, New Jersey has over 7 miles of beaches to choose from, so you'll want to pick the perfect spot for your family beach photography session. Look for a location with a picturesque backdrop such as the iconic Ocean City boardwalk, the stunning sand dunes, or the rolling waves of the Atlantic Ocean. You can also find some great hidden gems in the quieter areas of the beach that offer unique photo opportunities.
Tip #3: Dress for the occasion
Choosing the right outfits is crucial for a successful family beach photography session. It's important to choose clothing that is comfortable, functional, and that complements the overall aesthetic of your photographs. Neutral colors work well, and you can add pops of color with accessories or props. Avoid wearing anything too busy or distracting, and make sure everyone is dressed appropriately for the weather.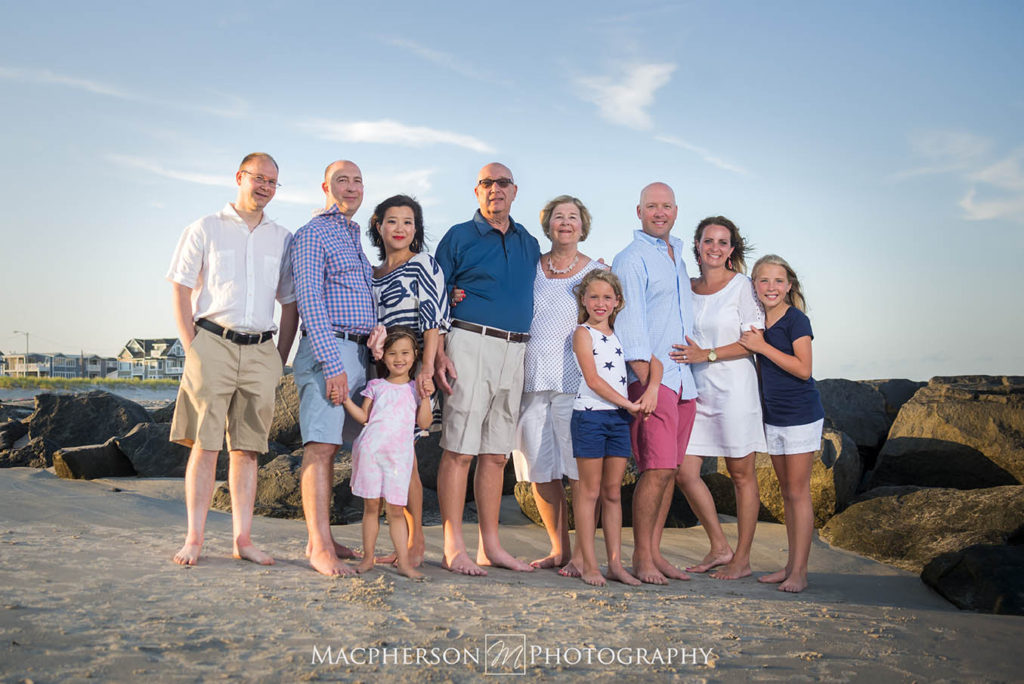 Tip #4: Keep it natural
The key to capturing authentic and memorable family beach photographs is to keep things natural. Encourage your family to relax and have fun during the session, and capture candid moments as they happen. This will create a more relaxed and genuine atmosphere, resulting in beautiful photographs that showcase your family's unique personality and dynamic.
Tip #5: Consider hiring a professional photographer
While family beach photography can be a fun and rewarding when you DIY, there is no substitute for the expertise and experience of a professional photographer. Hiring a professional photographer can take the stress out of the process and ensure that you get stunning, high-quality photographs that you will treasure for a lifetime. We can offer guidance and advice on everything from location scouting to posing and lighting, helping you get the most out of your session.
Macpherson Photography offers a unique and memorable experience that is sure to result in beautiful, timeless photographs that you will treasure for a lifetime. By following these tips and tricks, you can ensure that your family beach photography session is a success, capturing authentic and natural moments that showcase your family's unique personality and dynamic. Whether you choose to DIY your session or hire a professional, the key is to relax, have fun, and let the beauty of Ocean City shine through in your photographs.