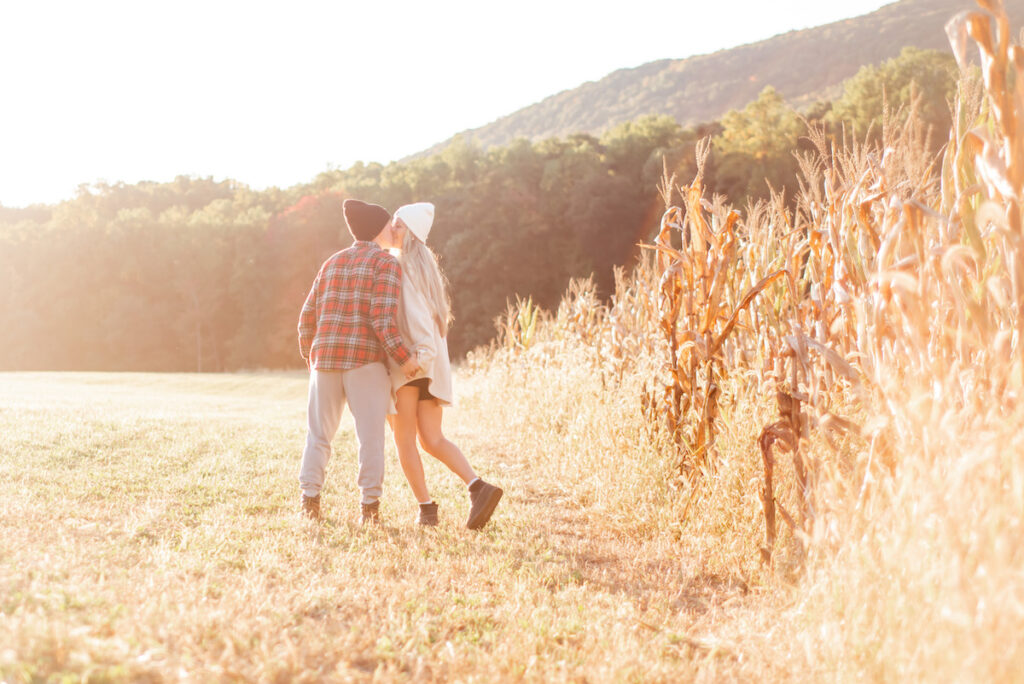 Engagement Photographer Linwood NJ
Recently we were able to photograph a beautiful proposal. This couple loves hikes in the mountains and he wanted to propose in a special place for both of them. Everything was planned perfectly and worked out beautifully. Obviously its not normal for an engagement photographer from Linwood NJ to be photographing a proposal in the mountains but sometimes we just can't pass up the opportunity for some different locations!
We met up with the whole family on the trail and while everyone was resting and taking a break, in front of all their loved ones he proposed. It's so beautiful when everything works perfectly for a proposal.
We hiked the rest of the way up the mountain and then once we came back down we found the edge of a farmers cornfield. As the sun was going down we were able to get some great photos.
It's definitely fun photographing in a different location other than around south Jersey. It gets the creative juices flowing and you find yourself trying different poses and techniques. Whenever we get a chance it's fun to try something new.
Check out a few of the highlights of this cute proposal!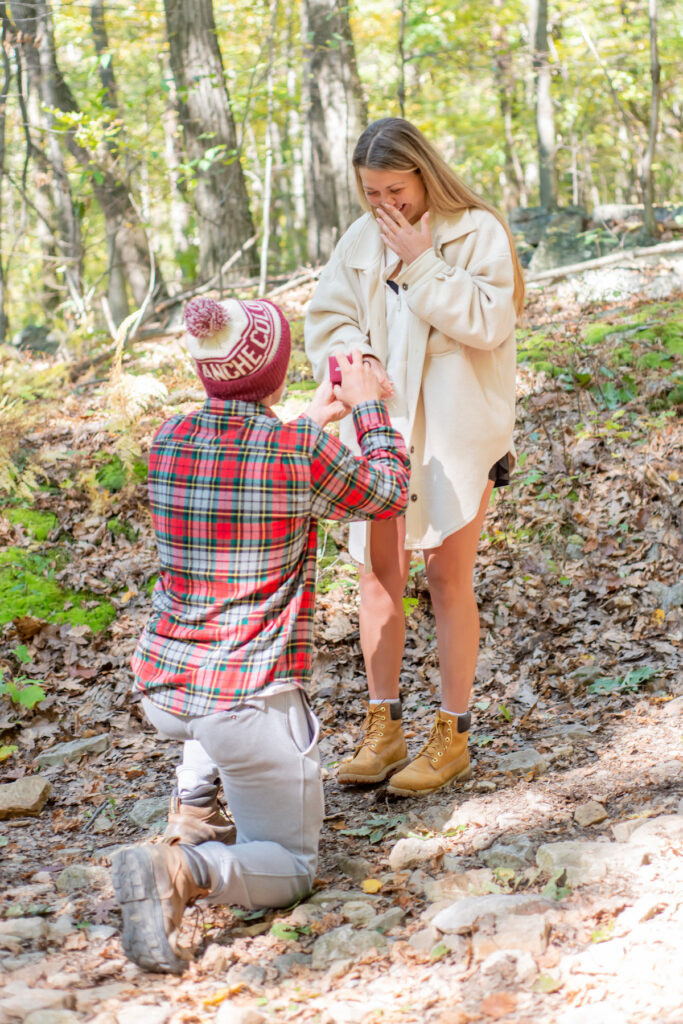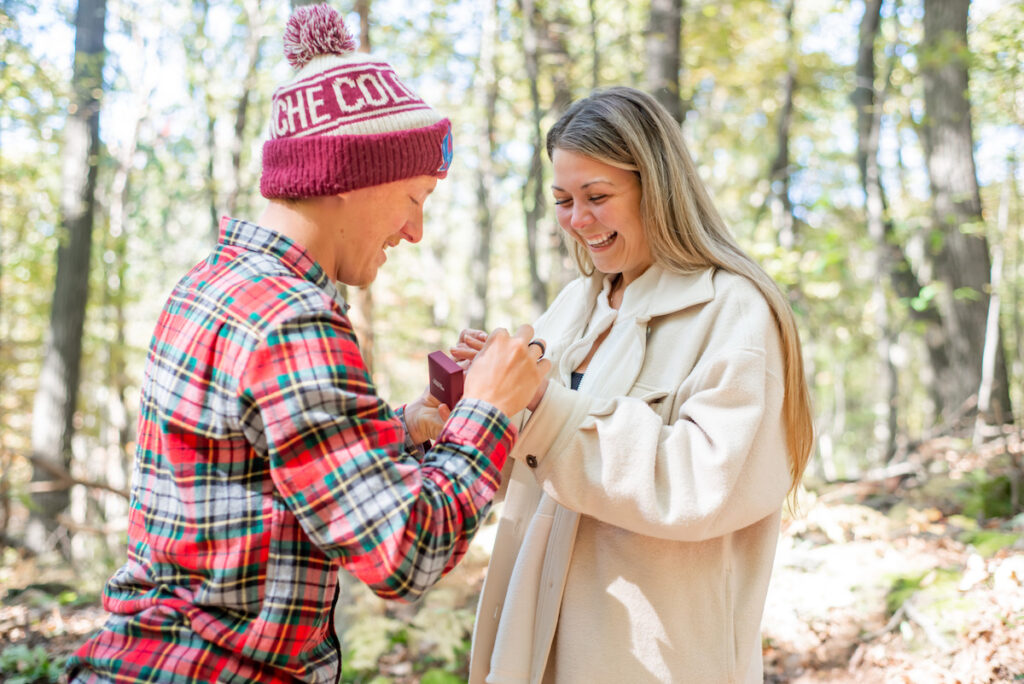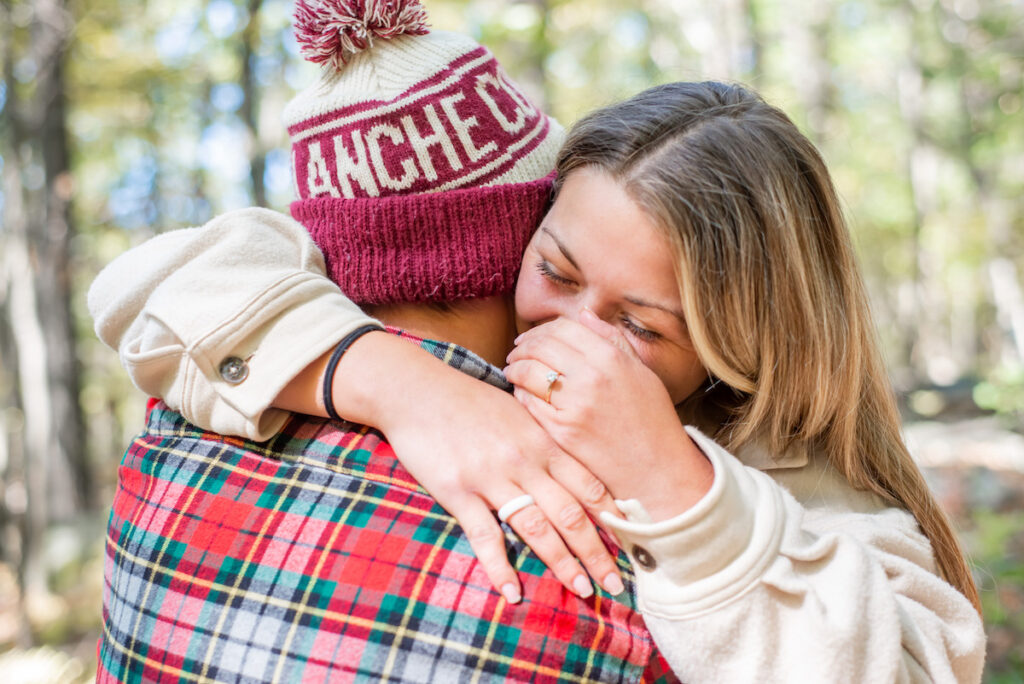 A cute photo on the top of the mountain! What a great look out view.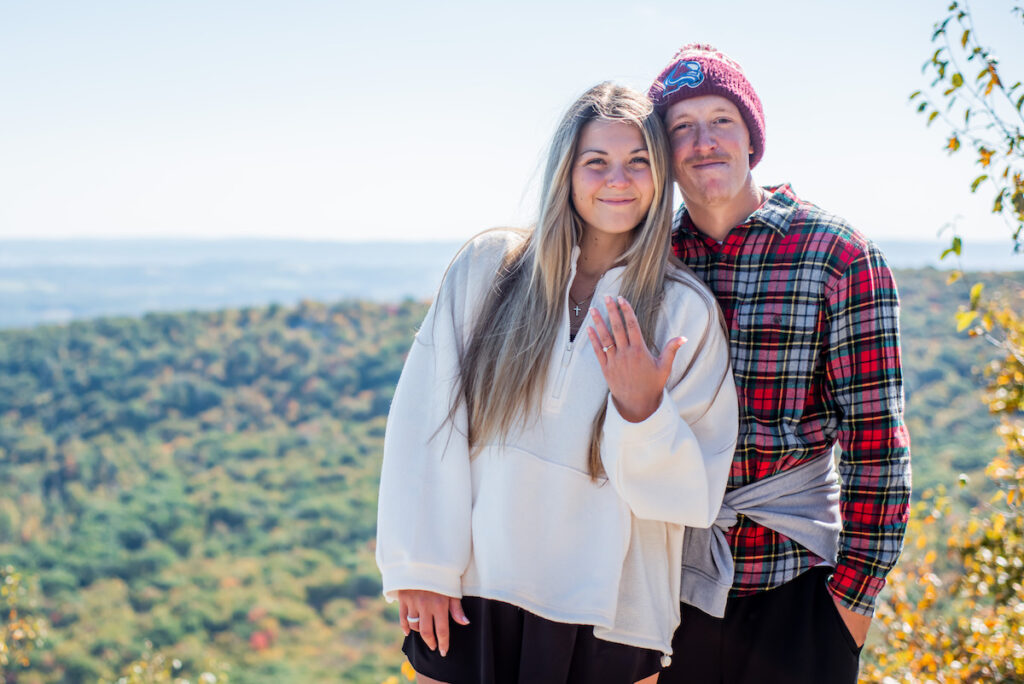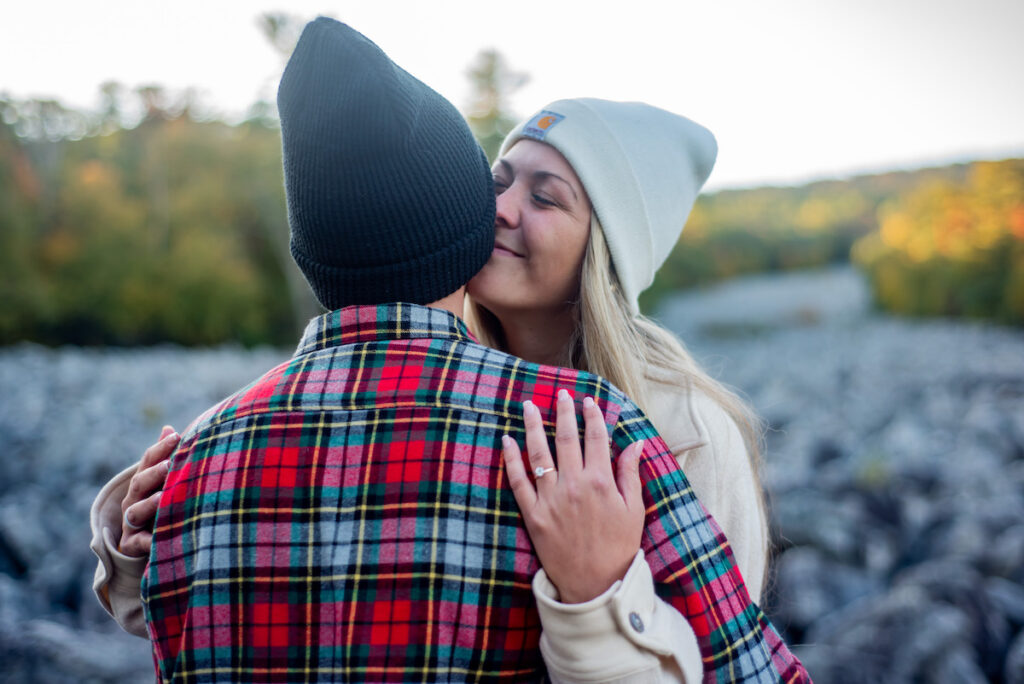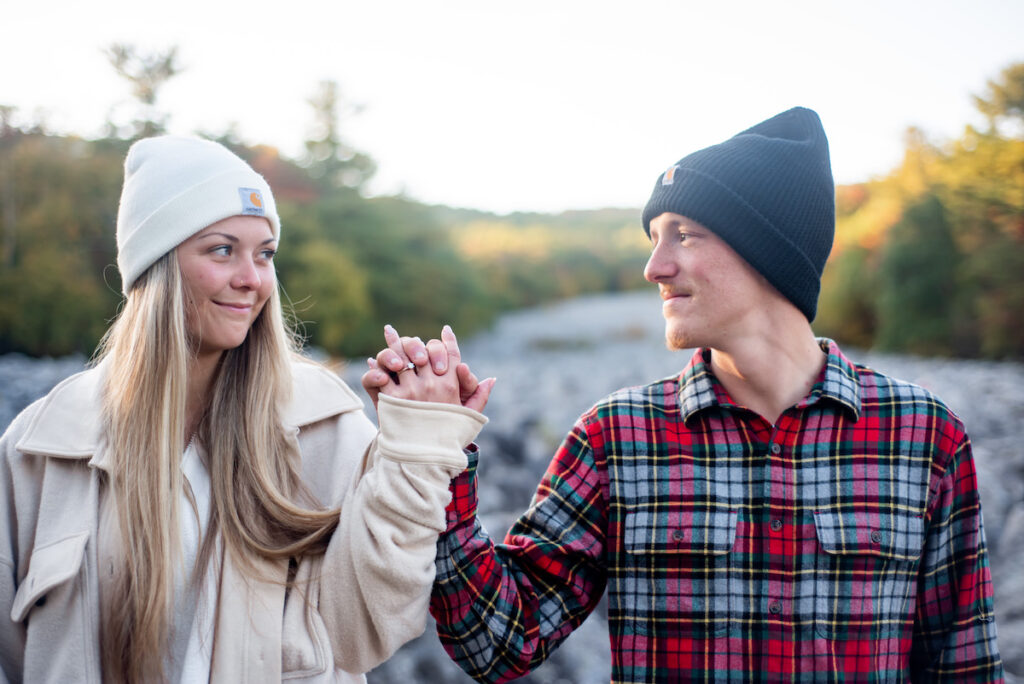 Fall sunsets just feel different. They have such a cozy feeling to them!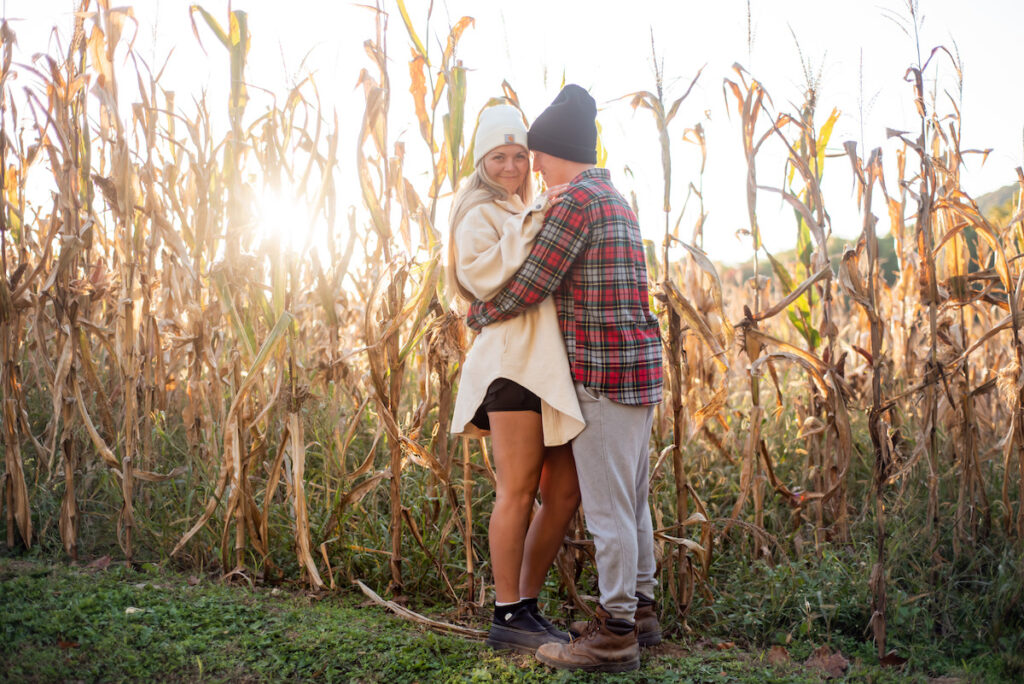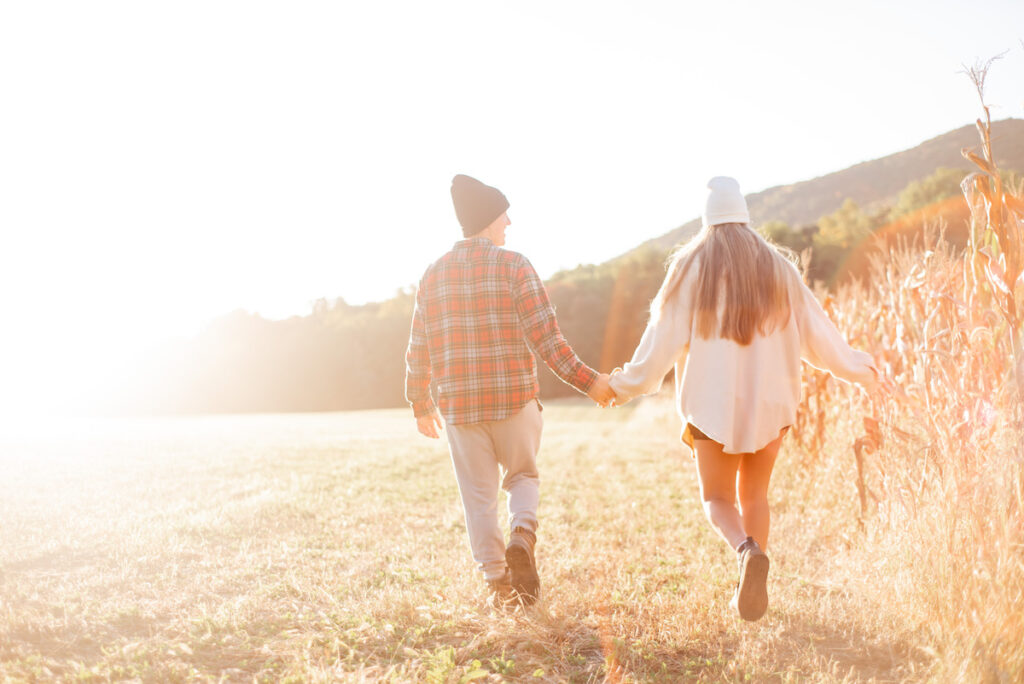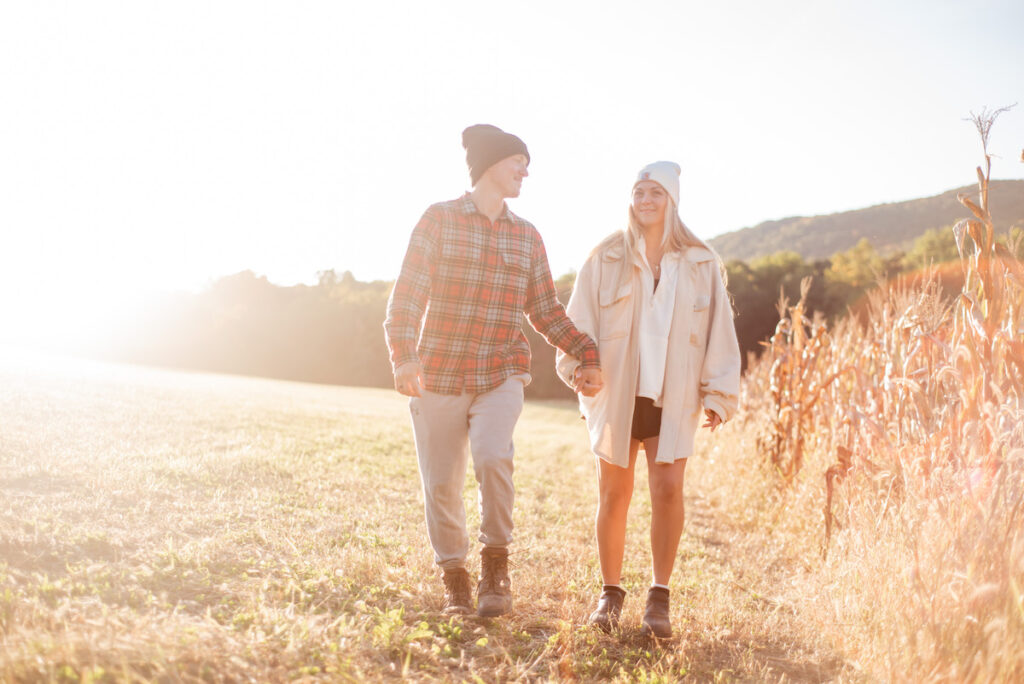 If you are looking for a Linwood NJ photographer for portraits, engagements, proposals make sure you keep us in mind!