Sunset is the best time for family photos in OC NJ
Family photos capture precious moments that you and your loved ones can cherish for a lifetime. Whether you're on vacation, celebrating a special occasion, or just spending time together, taking a family photo is a great way to create a lasting memory. When it comes to taking family photos, one of the best times to do so is at sunset in Ocean City, New Jersey. In this blog post, we'll explore the reasons why family photos are the best time for family photos in OC NJ.
Click here to Email us for full price list!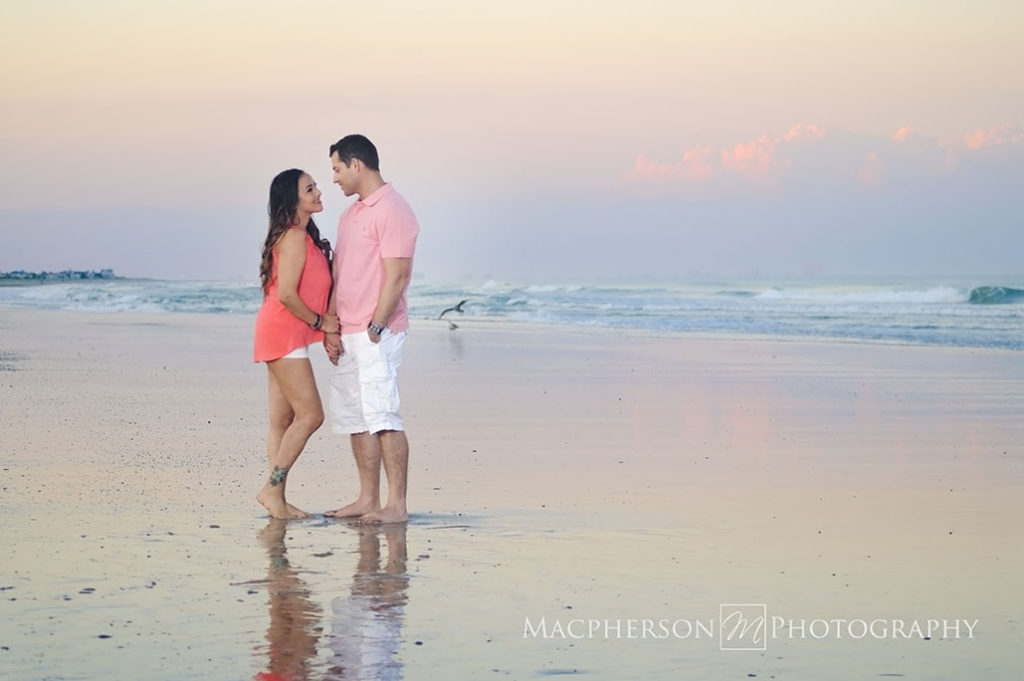 Why Sunset has the best light for photos
The lighting during sunset in Ocean City, NJ is absolutely breathtaking. The sun casts a warm and soft glow across the beach and water, creating a beautiful and serene atmosphere. This lighting is perfect for capturing natural and flattering photos of your family. The soft light is not harsh and does not cause any harsh shadows or glares. This makes it ideal for taking photos, particularly of individuals and large groups. It's also worth noting that the lighting during sunset is quite forgiving, meaning that it can make even the most tired and weary individuals look fresh and rejuvenated.
Another reason why sunset is the best time for family photos in Ocean City, NJ is the backdrop. The beach and ocean provide a stunning and serene backdrop that can't be replicated anywhere else. The peaceful ocean and the warm sand make for a beautiful setting that can create memories for years to come. The backdrop also allows you to capture candid shots of your family enjoying themselves, as they play on the beach, build sandcastles or frolic in the waves. The beach provides a relaxed and stress-free atmosphere that helps put everyone at ease.
Creative photo options during the best time for family photos
When taking family photos at sunset in Ocean City, NJ, there is also the opportunity to capture beautiful silhouettes. As the sun sets, it creates an opportunity for you to take photos of your family's silhouettes. These photos can be quite striking and can create a beautiful contrast against the colorful sunset. Silhouettes are also perfect for showcasing the shape of the human body and can make for some of the most breathtaking photos.
Aside from the natural beauty of Ocean City, NJ during sunset, there are also practical reasons why it is the best time to take family photos. Firstly, the weather is typically cooler during this time of day. In the summer, the temperature can be quite high during the day, making it uncomfortable for everyone. During sunset, however, the temperature cools down, making it much more pleasant to be outside. Additionally, during sunset, there are typically fewer people on the beach, which means you can avoid crowded backgrounds and distractions in your photos.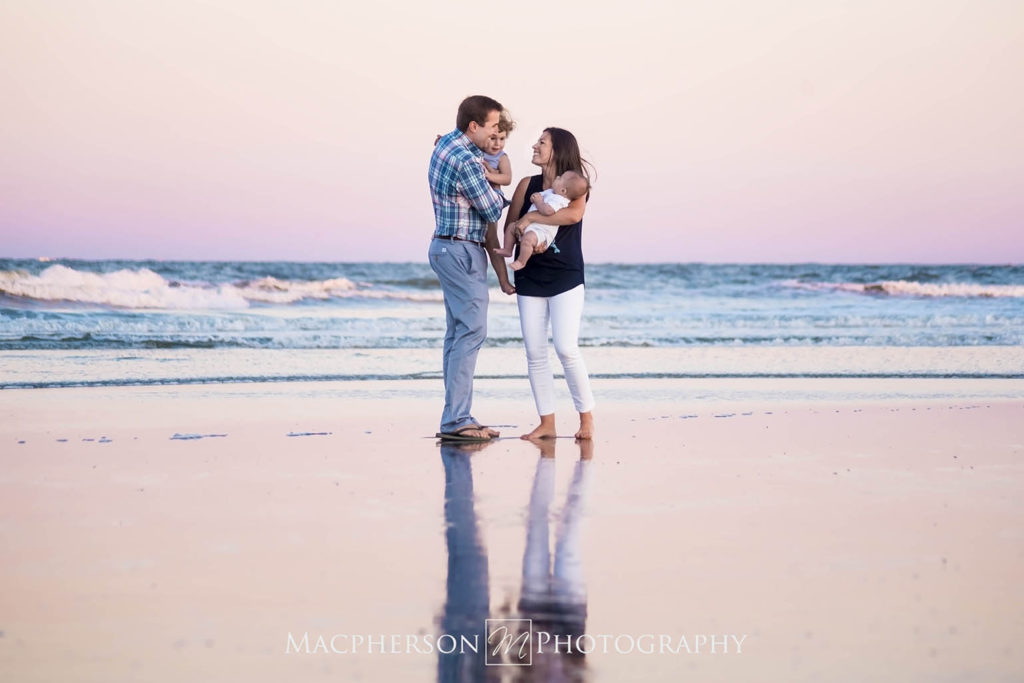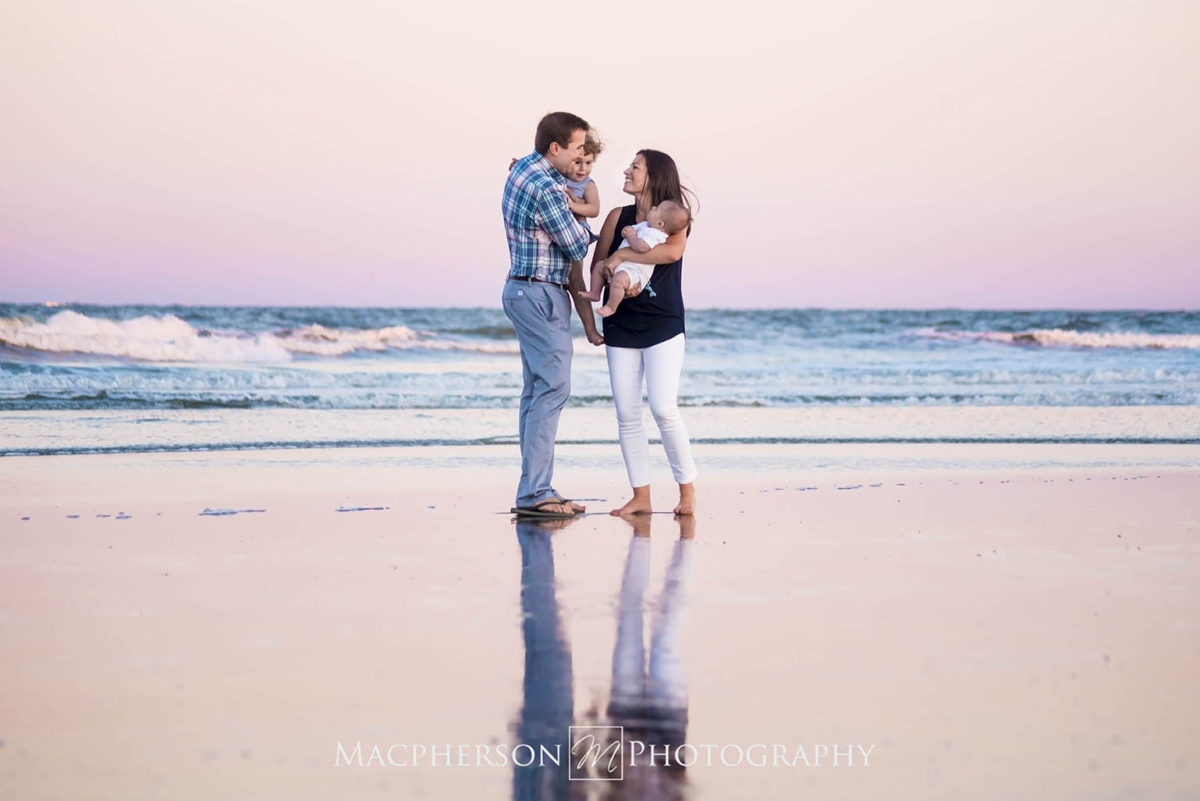 Taking family photos at sunset in Ocean City, NJ is a great way to create a unique and special memory. The beach is a timeless and classic setting, and capturing your family's love and connection during sunset is a memory that will last a lifetime. When you look back at your photos, you'll be transported back to that special moment and be able to relive it all over again.
If you're planning a vacation, be sure to schedule a family photo shoot during the best time for family photos in OC NJ. You won't regret it.
Email us today for our full price list!