Finding a Studio Photographer Near Me In OC NJ
The beach in Ocean City, NJ is a stunning backdrop for a photoshoot, offering a natural and breathtaking setting that adds a touch of magic to any image. Whether you're planning a romantic couple's shoot, a family portrait, or simply want to celebrate yourself in a serene environment, a beach photoshoot can be an incredible experience. To ensure your vision comes to life, it's crucial to find a skilled and reliable studio photographer who can capture those cherished moments. In this blog post, we'll guide you through the process of finding a talented studio photographer near you for a beach photoshoot, so you can create timeless memories against the backdrop of the ocean.
Email us today for our full price list!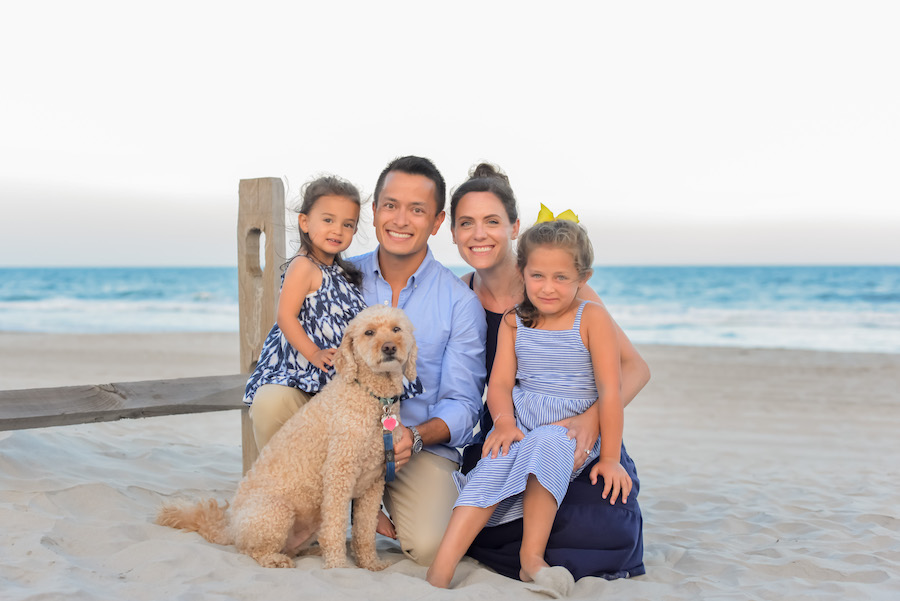 Research Local Photographers in and around Ocean City, NJ: To begin your search, start by researching local photographers who specialize in beach photography. Look for professionals with experience in outdoor shoots, particularly those who have worked on beach sessions before. Explore their websites, portfolios, and social media accounts to get a sense of their style, creativity, and expertise. Pay attention to their ability to capture the essence of their subjects, as well as their technical skills in handling natural lighting and coastal environments.
Check Reviews and Testimonials: Customer reviews and testimonials are invaluable resources when selecting a photographer. They provide insights into a photographer's professionalism, reliability, and customer satisfaction. Check popular review platforms, such as Google, Yelp, or Facebook, to gauge the experiences of past clients. Pay attention to comments about communication, flexibility, and the overall quality of the final images. Positive reviews and testimonials from individuals who had beach photoshoots can give you confidence in your decision-making process.
Seek Recommendations: Ask friends, family, or colleagues who have had successful beach photoshoots for recommendations. Personal recommendations carry a lot of weight, as they come from people you trust and who have experienced the photographer's services firsthand. Inquire about their overall experience, the photographer's attitude, and how well they managed the shoot amidst the beach's unique challenges.
Engage in Direct Communication: Once you have narrowed down your choices, reach out to the photographers directly. Initiate a conversation either through phone calls or email exchanges to discuss your vision for the beach photoshoot. This communication is essential for gauging their responsiveness, willingness to accommodate your ideas, and their ability to understand and bring your vision to life. Share your preferences for lighting, props, poses, and any other specific details to ensure a smooth collaboration.
Discuss Pricing and Packages: When inquiring about their services, ask about pricing and available packages. Professional photographers often offer different packages tailored to various budgets and needs. Clarify whether their pricing includes the shoot itself, editing and retouching, and the final delivery of digital or printed images. It's crucial to have a clear understanding of the costs involved before making a commitment.
Evaluate Their Portfolio: Before making a final decision, carefully evaluate the photographer's portfolio once more. Pay attention to their composition, use of natural light, and how they capture emotions and interactions in their images. Look for consistency in their work and make sure their style aligns with your vision for the beach photoshoot. If possible, request to see complete albums from previous beach sessions to get a better sense of their storytelling capabilities.
Trust Your Instincts: Lastly, trust your instincts when selecting a photographer. Consider their personality and professionalism. A photographer who makes you feel comfortable and at ease will contribute to a more enjoyable and successful photoshoot experience. Remember, the beach photoshoot is not just about the final images; it's also about creating beautiful memories and enjoying the process.
Finding a studio photographer near you who specializes in beach photoshoots can be an exciting journey. By conducting thorough research, reading reviews, seeking recommendations, engaging in direct communication, and evaluating their portfolio, you can find the perfect photographer who will capture your Ocean City, NJ memories in a way that surpasses your expectations. Embrace the beauty of the beach, and with the right photographer by your side, you'll create timeless images that your family can treasure for a lifetime.