What is the best time for family photos on the beach in Ocean City NJ
This is the most common question we receive when families are booking their family session. What is the best time for our family photos? And surprisingly only about 1/4 of our bookings go with the recommended time. Most families want to shoot earlier in the evening. We can accommodate that but we wont be able to get the optimum photo results. Let's find out exactly what is the best time for family photos on the beach in Ocean City NJ.
The best time for photos is 7:30 PM
7:30 PM is the best time to schedule a family photo shoot in the summer in Ocean City, NJ. In the summer the days are longer which means the sun actually doesn't dip below the horizon till about 8:15 PM. That is the absolute best light. We like to start at 7:30 because it gives us some time to lead into the best light. By the time we reach 8:00 the group is relaxed and having a good time which leads to great photos like this: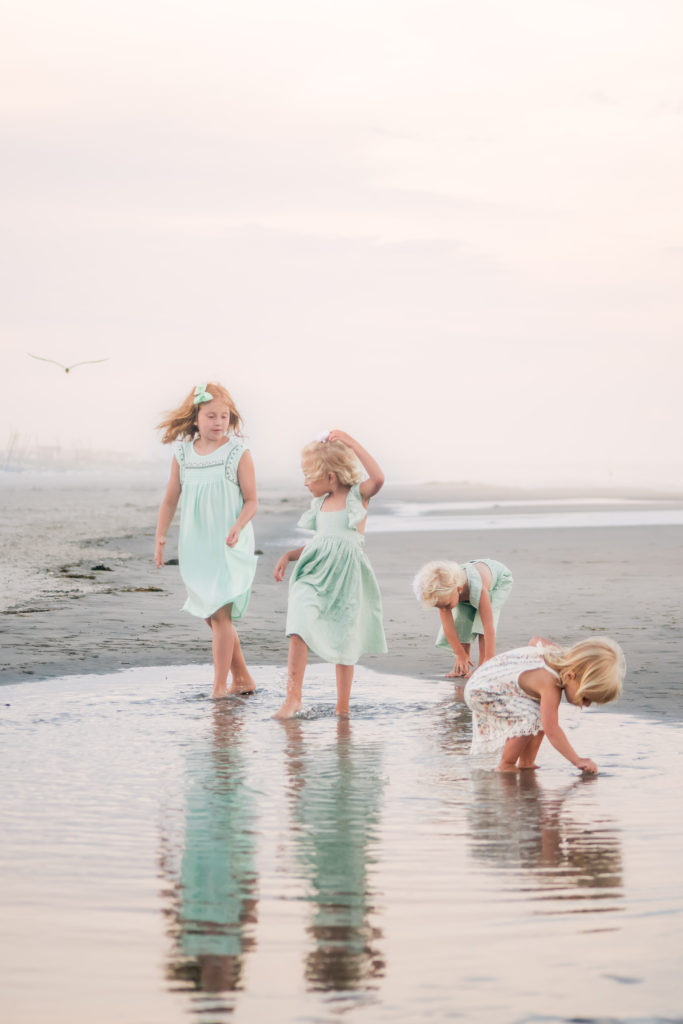 Why not just photograph at 6:00 PM?
We do photograph at 6:00 a lot. It's not preferred but we can make it work. You get a lot of blown out sky and squinty eyes. There is still a good amount of people on the beach at 6. Not only do we have to deal with bad light but our options are much fewer when there is a ton of people around. It's also hotter which leads to shiny and glistening faces and foreheads. Here are some examples of family portraits taken around 6.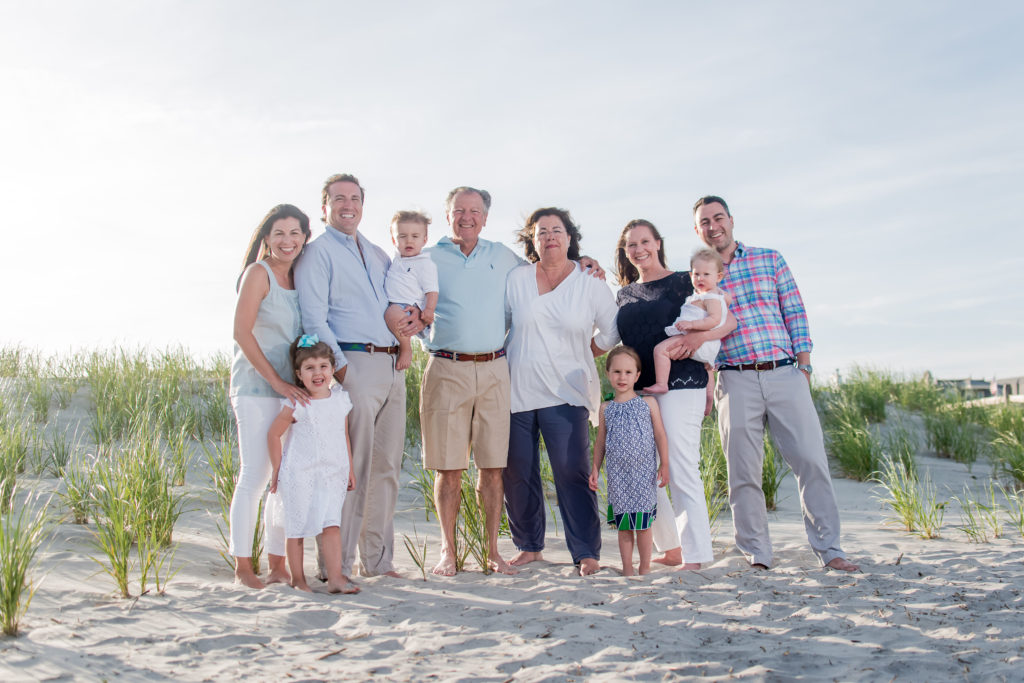 To find out more about our family portraits and prices just email us and we will get back to you ASAP!